The first year of

esim

service is free of charge.
After that you can purchase additional esim service, you will receive an official email from Urtopia showing your purchased esim service redemption code.
1. You need to update Urtopia App to the latest version (2.1.x)
2.Select "

E-SIM

" on the smartbar page on app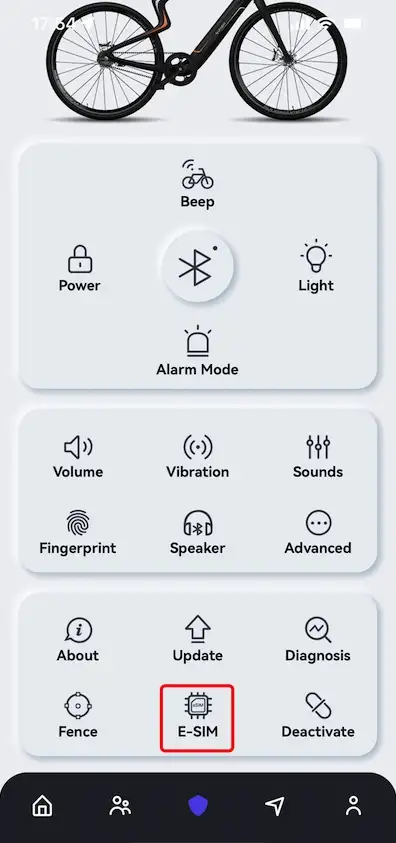 3.

Switch

to the "Recharge" page, enter the redemption code from the email and click "Recharge Now".
When you use the e-sim recharge code in the app, it will be recharged directly to the e-bike you are currently connected with.
Note: Redemption codes cannot be reused.